Fortune 500 CISO Insights: Our Fast Track to Software Supply Chain Security
CISOs, AppSec, and DevSecOps teams realize they need to step-up software supply chain security with increased attacks and regulations as drivers. Security teams can accelerate their program maturity with the help of new tools and processes provided they are easy to implement and supercharge productivity. Modern security solutions also need to keep pace with the speed of their development team's software releases, while effectively protecting the business from software supply chain attacks. 
Join Ricardo Lafosse, CISO of Kraft Heinz for a conversation on how his team adopted a modern software supply chain security approach that:
Hardened SDLC systems and continually provides real-time visibility across their SDLC
Gained quick adoption by the cross-functional teams that operationalize their use
Accelerated the maturity of their overall application security program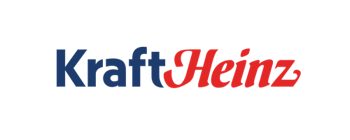 "We're now able to inventory all our SDLC systems and security tools, view developer activity, and detect and remediate vulnerabilities across them fast."
"Legit helps us secure our CI/CD pipelines including tracking the security posture of our different teams and workspaces, addressing SDLC configuration drifts, and helping us apply security resources where it can help us most."
Online Auction Marketplace
"Legit Security's platform visualizes and analyzes our software pipelines quickly to help ensure security compliance with regulatory frameworks, as well as the unique compliance requirements of some of our large financial services partners."
"Legit is providing us with visibility across the entire supply chain, which helps us minimize risk and raise analyst productivity."
Deputy Chief Information Security Officer,
Enterprise Software Vendor
"Using Legit we immediately got a very clear status of the security posture in our pipelines, and saw where we needed to focus to improve our security."