Getting AppSec Right: Code to Cloud Traceability and Security
Organizations want to deliver secure applications quickly, but rapidly changing and increasingly complex development environments make it difficult to find, prioritize and fix application vulnerabilities. Code-to-cloud traceability provides security teams with a two-way street to trace vulnerabilities from development environments to production and from the production environment back to the origin of the vulnerability in your upstream development environment.
In this webinar, Liav Caspi, Legit Security CTO, and John Tierney, Legit Security Field CTO, will share how to: 
Gain visibility into your application pipelines from source code to deployment 
Leverage code-to-cloud traceability to identify security issues and map them back to their source for fast and efficient remediation 
Gain contextual threat prioritization for efficient remediation and effective collaboration with dev teams 
Build security into your CI/CD pipelines to ensure secure application delivery at scale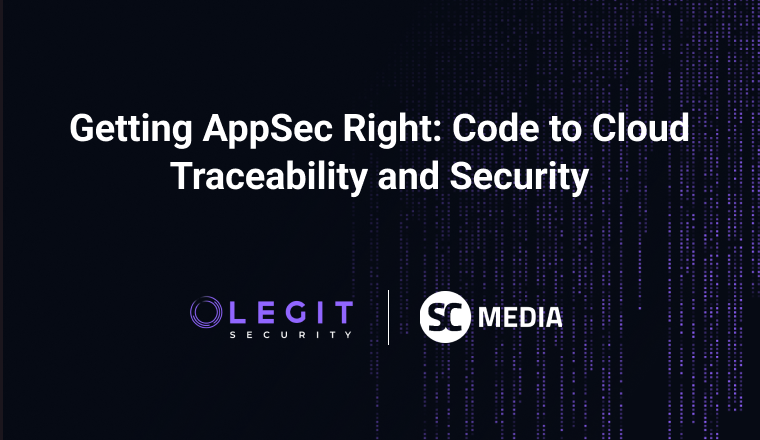 Why Legit Security
Make Your Software Factory Secure And Tamper-Proof
"We're now able to inventory all our SDLC systems and security tools, view developer activity, and detect and remediate vulnerabilities across them fast."
"Legit helps us secure our CI/CD pipelines including tracking the security posture of our different teams and workspaces, addressing SDLC configuration drifts, and helping us apply security resources where it can help us most."
"Legit Security's platform visualizes and analyzes our software pipelines quickly to help ensure security compliance with regulatory frameworks, as well as the unique compliance requirements of some of our large financial services partners."
"Legit is providing us with visibility across the entire supply chain, which helps us minimize risk and raise analyst productivity."
"Using Legit we immediately got a very clear status of the security posture in our pipelines, and saw where we needed to focus to improve our security."
Schedule a Demo
Book a 30 minute demo including the option to analyze your own software supply chain, if desired.